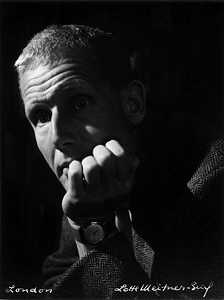 John Dyer-Bennet, 1915-2002
My father died 19-Mar-2002 from the (second) cancer he'd been diagnosed with some 5 years ago. He was less than a month short of his 87th birthday.
We'd really like to collect memories, anecdotes, and stories about John from people who've known him. We've already read the book of letters sent when he retired (and have some online now). Please send your recollections of John to dd-b@dd-b.net. We will be presenting those on this site as well.
For his retirement in 1980, a large collection (three binders) of letters from colleagues, former students, and friends was collected. We're in the process of scanning those and making them available here. (I finished scanning the first book and posted them 30-May-2002).
Sy Schuster prepared an obituary that was published to the Carleton faculty, and has kindly provided me with a copy.
A few selected photos of John are here, the full photo archive is here. If you have any good ones you'd let us use, please get in touch.
The memorial gathering at Carleton went well. Mary, Barbara, and I were pleasantly surprised at the turnout. And sorry that we missed some people who apparently didn't come over to the reception (we made a ceremonial family entrance and exit, which lead to not hanging around to talk to the people at the chapel afterwards).
I've started a section documenting the memorial, which so far contains the program book. Video and audio recordings were made, and I took a number of snapshots, so there should be additional material coming along.
Memorial donations should be directed to Carleton College.
The obituary at the Carleton College web site.
The obituary at the Star Tribune.
The Pioneer Press published their own article which I reproduce here.
---
[jd-b memorial] [jd-b photos] [dd-b] [site status] [pit]
Last modified Sunday, 17-Jun-2007 08:08:43 PDT. David Dyer-Bennet